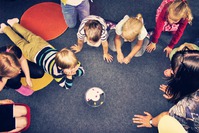 International Public Announcement October 2017
Fuck No!
Michael Ruge Bezirksamt Hamburg-Mitte,
You threaten to close our Children's organization without a reason! We foolishly assumed that after the confrontation with our lawyers that you would leave us alone. But years later you have not changed your ways, forcing the kids away from constructive development and out into the cold to loiter in the streets. Further more, when the parents of the St. Pauli soccer team saw this, they called you to ask why. You then warned us to stop the parents from contacting you.
There after you continued taking away our training times while leaving other educational and training facilities empty, even after we have officially applied for the facilities even though no other organizations had interest in them for the past 17 years.
Because of this, we have often sat in a sport gym and used our practice times to study and do school home work.
Such a situation is disturbing because there are empty facilities, but our Children's organization is not allowed to use for training, tutoring and study sessions.
Because of you and your gang of associates (school principles, house masters and other persons from the government working with you), it was not possible to set forth our developmental program for the children of the refugees. As well your actions has caused our organization the loss of many trainers/educators and more than 200 children.
It takes years for us to build up quality trainers/educators that match the high level of standards our elites require and it is very, very difficult to find high-quality trainers/educators but when we do you take away there job.
Such actions are not logical for the development of the children of our future!
---
For persons in other countries who may not understand the system in Germany. These educational and training facilities are regulated by the state. Having educational and training facilities is important, especially in Hamburg Germany because it is often rainy and in the winter it can get very cold.

---
Our football team is destroyed because without a reason you took away our main practice day on Tuesdays and Thursday in St. Pauli that we have been using consistently for more than 10 years and gave it to sportspass, St. Pauli and other organizations!

Your actions against children by taking away or denying educational and training facilities on Tuesdays and Thursday as well other days has also drastically affected the further development our dance team, cheerleaders and new children's groups.

Ruge, you know that on average our organization is 90% female. Every woman in our organization, who experienced the negative aura, is afraid of you!

So none of them enjoys talking to you or wants to talk to you.
Everyone is wondering? What part of CHILDREN is misunderstood or is if there is something against the development of girls?
You continue sending people to our events or trainings to lurk around the children or threaten them. Such a negative aura is terrifying for the development of the youth!
There are some respectable good hearted Germans but it is now clear to me the type of perverts the children where subjected to and suffered from in World War 2 for so many years.
Just as people supported those perverts your associates support you. So people ask what will we do, and they say that we won't win against the government.
Children DO NOT know how to fight! They see directly what you are doing and feel as though they are forced to fight, so instead they reach for assistance through letters and speaking open heartedly through videos.
Our Children's organization has been avoiding going into battle with you because it is a wage war is not supposed to exist!
Ruge, long after originally threatening to close our Children's organization without a reason, you still continued your quest!
In September 2017 you restricted us from going into the gym and then told Mrs. Korbmacher that you find our organization strange and that we can not play soccer in the gym. You also demanded that our contract be changed which will limit us to ONLY basketball or fitness and that you want the names and contact information of all our trainers.
Fuck NO!
For years you have continuously disrupted our training times for the children, which in turn have destroyed our structure and our ability to give the children and parents reliability. You use a perfect method of destroying children and as an officer of the state unfortunately you can not be fired!
Mrs. Korbmacher is new and does not realize the danger behind the direct threat you made.
And you lied to Mrs. Korbmacher about one of our trainer verbally assaulting one of your goons you sent to threaten the kids.
Ruge to be direct I do not have a pussy! I don't want to fuck you, or fuck with you! Normally I won't use such words in an open letter, but perverse situations calls for words to be clearly understood!
And again I say stay anyway from us and the kids.
Where is the logic?
Soccer is the national sport of Germany and you want to restrict us from creating a soccer team?
Not supporting an organization in soccer that wants to compete in Germany, that is strange!
We are also wondering how you found out about our plans for a soccer program.
Was it you or your gang of associates who hacked our computers and also created a glitch which recently made our website to crash?
Ruge there is no need to alter anymore of our contracts that our organization has had for years with the state. Because every time you tell us to do this we end up with fewer training times or you create an unusual restriction against our organization.
Although we know you will not change your ways, we would like to have our training times back on Tuesday and the other days that we originally requested. And also, because we are not allowed to train soccer in the gym, we would like to use of a soccer field out side that is not being used.
As for the contact information of our trainers! You can not be serious! You have treated our past trainers like shit; we no longer want our trainers to be harassed.
You and your gang of associates can not be trusted, so this how it will be. If you call our office, we do not want to speak with you! Leave a clearly spoken message on the answering machine. Or write a detailed email, or send a letter per post and someone from our organization will reply. If you want to speak with some one from our organization we feel that it is only safe in the presence of our lawyer or a group of adults, but no one on one conversation.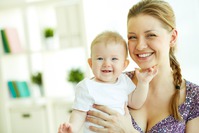 Women & Children!
I am still shocked and in awe, women and children!
Ruge, "MF" are you serious!
Leaving the girls and kids alone!
You do not know me, I am not a coward. Do you want to meet in a secluded private place, only you and me?
God forgive for me challenging such perversion,
it is not my standard but I am not cowardly designed.
My mother says just come home.
Other persons said: "people won't care anyway".
This I have seen to be true while we informing people in Hamburg about the situation.
Regardless, I will be disappointed with myself, so I will rise up for the children.
For all the children apart of our organization around the World who know me, I am surrounded by evil. I have been placed in the middle of a War which is senseless. I was warned that people like this will come to destroy us. Being young and unaware, my first reaction was why, we are a kid's organization based on helping, protecting and educating.
I am awake now and more educated. If I am dead or missing, I did as much as achievable but yet still not enough and in my death, my prayers are with you.
God there are amazing children here who need you.
They have beauty.
Beauty is deep inside of the children.
Don't let them destroy Beauty.
Everywhere I go delightful beauty is being destroyed.
Because of evil people a thirteen year old girl recently killed herself.
My heart hurts for her Father.
Dear God my faith is with you.
We thank the youth soccer teams and all Handball teams for supporting us with phone calls and by signing our petition to help save our club.
Unfortunately the state ignored your calls and our petition as well sportspass did not want to work with us but instead only complained about the petition and left the kids out in the cold.
Even thought Ruge does not want us to open the door for anyone, we will continue opening the door for your youth girls handball team because young girls should not wait out side when it gets dark and we would feel bad if something happened to one of them.
HBV - Boris Schmidt
As president of your association, I am deeply disappointed in your support of employees who refused to speak the truth and make a formal statement about the harmful and slanderous accusations of Michael Ruge against our organization.
Our children's organization has always been completely devoted to the support and future development of your association. So when it was asked for a meeting to discuss this issue and you replied that we should talk to one of your subordinates, who all apparently directly support the actions of Michael Ruge.
We resign from your organization!
And as for the bill that was sent to us, be patient. Our organization is honorable, just as we paid sportspass, the bill will be paid although we do not support the morals in your association.
Sportspass - Michael Matthies
You and your associates should be ashamed! First you tried to take away the children's training time and later helped forced the children out in the cold and rain of the winter!
Support of such negative activities against children is a disgrace for Hamburg and the country of Germany.
And to all of the other freaky people who are molesting and killing kids!
We are the best at what we do and will not let you stop our Tour Teams, International Teams, and Outreach Programs or keep us from continuing protecting children. Along with the support of private protection on Earth, we have God on our side.
We offer the finest quality, international education, Athletic and career opportunities
We are
KINDER SPASS